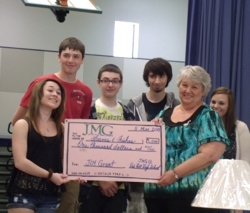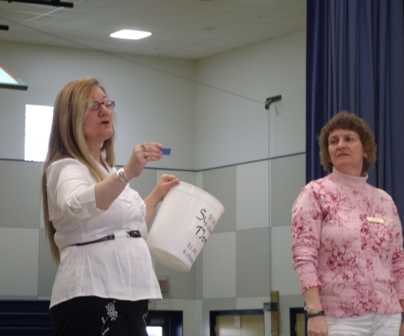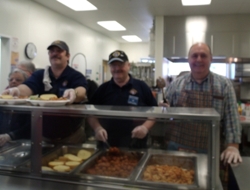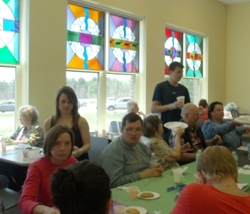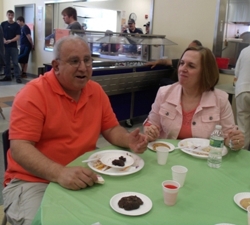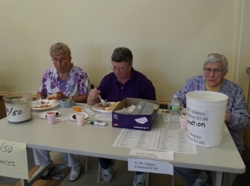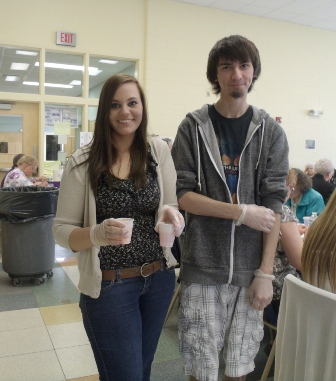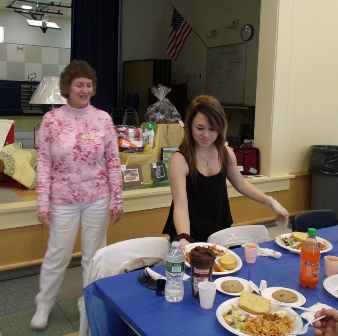 Recognition
We wish to thank everyone who made our May 5th fundraisers a success.... those who purchased chances, the diners, but most of all to our volunteers, especially the (KC) Knights of Columbus,
http://www.kofccouncil10019.com/index.html

and the Oak Hill High School (JMG) Jobs for Maine Graduates youth
https://sites.google.com/a/rsu4.org/oakhill-jmg/home.

Great work Everyone!

Thank you to Kelly Bourassa and her JMG students for their generous donation of $1,000 to Loaves & Fishes. The students raise the money themselves and then choose a local charity as beneficiary. We have no doubt that these young people will succeed in their future endeavors.

News from the Lisbon
High School JMG Group

Our second amazing year at Lisbon is coming to an end. Wow, this year has been amazing! It started off with an outstanding Initiation and Installation Ceremony. We visited SPX Dielectric to learn about professionalism, leadership, and local business. We got some great experience interviewing and job searching. We have volunteered with two wonderful local organizations, Lisbon Area Christian Outreach and Loaves and Fishes.
We had a great time working on our Jumpstart Our Youth philanthropy project. And we successfully competed in JMG's statewide Career Development Conference! To top off this amazing year, we have eight graduating seniors, and we are all so very proud of each of them for all of their hard work and dedication!
They are Kenny Allisot, Ronelle Clavette, Brianna Heaven, Kiaya McBride, Darren Niles, Chantel Poland, Deziray, Pyrdeck, Damien Regniault. We are very excited to see the successful trails these wonderful young adults will blaze. Good luck to all of you!
Jobs for Maine's Graduates has been at Lisbon High School for two years now! The program is growing fast, with a freshman program and a Project Reach (middle school) program scheduled to start next fall. We are really excited about all the new opportunities in front of us!
Thank you Joe Menard and your young people for your volunteer work.
http://www.jmg.org/schools/lisbon-high-school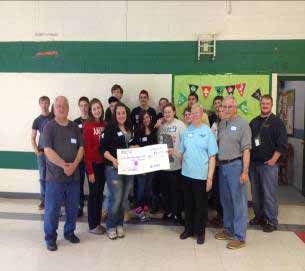 ********************************************************************************************************************************************************

"We can't take any credit for our talents. It's how we use them that counts."
Madeleine l'Engle