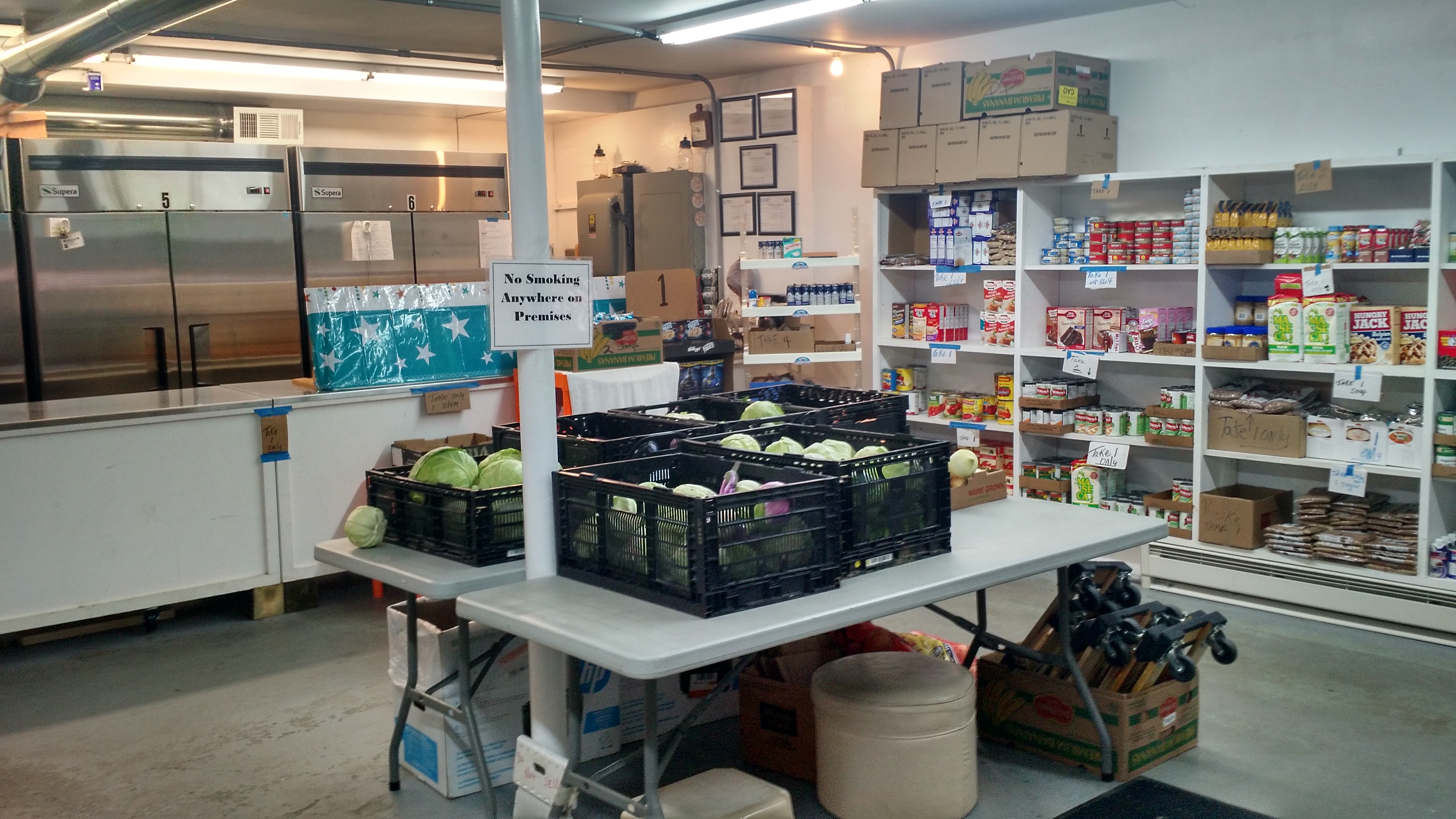 Loaves & Fishes & the Food Pantry
Located at the Dominican Sisters' Convent in Sabattus, Maine
Based on the Scripture of Jesus' miraculous multiplication of the loaves and fishes, our group was established to provide assistance to people in crisis.
Loaves & Fishes and the food pantry are headquartered in the Dominican Sisters' convent in Sabattus, ME. We help all qualified residents of the Sabattus area, regardless of religious affiliation.
The food pantry receives food from the USDA food program, Community Concepts, the Good Shepherd Food Bank, and other local businesses for weekly and emergency distribution.
Thanks to the generosity of so many, Loaves & Fishes has helped people in need since 1997.
Loaves & Fishes is made up of a volunteer Board of Directors that is comprised of community members, active and retired business professionals, and recipients of Loaves & Fishes' assistance.
Loaves & Fishes' facilities and supplies are all donated by the Dominican Sisters.
Loaves & Fishes' recipients do not have to be a member of a religious organization to receive assistance.
Loaves & Fishes and the food pantry run because of the hard work of our volunteers along with the money rasied from fundraisers and from generous donations from all over the country.
Fundraisers are ongoing throughout the year and include:
Christmas Fairs
A Spring Dinner and Raffle Event
Bake Sales
The 300 Club
The January Calendar
Garage Sales
An on-going Bottle Drive
Bingo and Games of Chance
Scrapbooking Events
Please check our website and Facebook page frequently for other events or feel free to call and speak to a volunteer.
Monetary donations in the form of a check can be made out and mailed to: Loaves & Fishes, 61 Lisbon Road, Sabattus, ME 04280. You can also deliver your donation personally at the same address.

Tax Deductions: If you wish to itemize your donations for tax credit, please prepare a list of goods to be donated and their monetary value before making your donation. This list can be signed by a director when you make your donation.